The WordPress platform is a free and dynamic platform of website software offering a smoothly integrated content management system that is unmatched. Because of its popularity, plugins and capabilities are being created daily and in the hands of an experienced website programmer, websites created in WordPress are fully functional for almost every small business purpose. Many people think of WordPress as just a blogging platform, but be informed that it has so much functionality beyond personal websites.
Yes, we can work on your existing site. And yes we can host it as well. If we build a WordPress site for you, you own it, its yours, no fees beyond the build!
---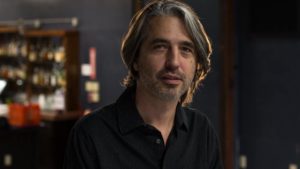 "Working with Eden Marketing revamping our outdated website to WordPress was a fun experience, Luke and Roman did a good job understanding our needs and trained our whole team how to keep their sections of the site updated. Thanks Eden! "
– Josh Brown, Casa Nueva, Athens, Ohio, www.casanueva.com.
WordPress Benefits
Modern and Free
Totally modern software used on millions of websites. This is not proprietary software and there are no licensing fees. We of course charge to set it up and customize, but no ongoing fees or nonsense.
Easy to Update Yourself
Every WordPress website allows you to make updates yourself, using the Content Management System (CMS.) Being self sufficient on website updates saves a lot of time, money and nonsense. Ask us about our full CMS Training.
Mobile Ready "Responsive Design" Websites
It is the age of mobile, and your website needs to be ready. Eden has a ton of solutions to get you there, whether a complete overhaul paying attention to the full mobile experience, or a simple WordPress Website Plug-In patch to stop the bleeding on the cheap, Eden eats this stuff for lunch.
It's Yours!
You own it, you can take your website anywhere. If we get hit by a bus you can find many qualified technicians all over the globe to help.
If you are interested in more information contact Eden Marketing.
Photo thanks to Fikret Tozak https://unsplash.com/@tozakfikret