If you are looking for a new site w/ e-Commerce capability, looking to add that ability to an existing site, or if you have a website that is just broken and need a digital fixer to get in there and solve your problem, we can help.
We have the ability to not only build you an e-Commerce website so you can harness the power of online earning, but we can even convert your existing website to enable online payments at a fraction of the cost of building from scratch.
Eden can also handle web hosting for large or small sites, whether on shared, dedicated, or virtual private servers. If you already have a host, we can work with them too. We also deal with SSL Certificates, and can in some cases assist with PCI Compliance issues.
E-commerce Options
OScommerce
This open source solution is good for those just getting started, and employs the powerful open source OSCommerce software for safe and secure online ordering.
Dahlia
This software is of our own creation, and is especially made for schools and acting agencies, in that it allows for the secure sales of seat tickets, wait listing, and reminder emails .
Woo commerce
This popular WordPress plugin can be deployed to enable online payments to your existing site.
PayPal / Stripe
Easy plug and play solution for simple sales.
Nelsonville, OH
Stuart's Opera House is the cornerstone of the public square in Nelsonville Ohio and has been a part of this Southeast Ohio town since the boom times of coal mining in the 19th century. During this time, both the building and the region have gone through a great deal of change.
Eden Marketing is a strong supporter of Stuart's, as well as the wonderful Nelsonville Music Festival.
Visit www.stuartsoperahouse.org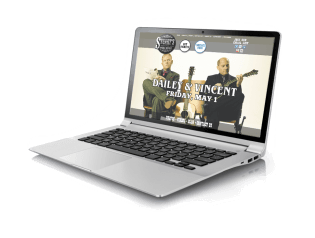 Act Now! - Dahlia e-Commerce Website
Los Angeles, CA
The acting industry is tough… Act Now makes it easier.
"I'm obsessed with these guys! They designed & developed our site to be so user-friendly that its practically error-proof for our "not-so-tech-savvy" staff. They were always able to answer my questions quickly and thoroughly- in layman's language. Plus, they shared advice, gave opinions, and made adjustments as we needed them. I cannot speak more highly of them!! Especially Brian, he is a gem!
I'm sure you're a gem too Roman, but I've had near-daily emails with Brian for over a month now, so he gets a special shout-out. I would also be pleased to give personal referrals if you have a potential client that would like to speak to a current client- I'm happy to chat with them."
-Meg Amsden, Office Manager, Act Now!
Visit www.actnownetwork.com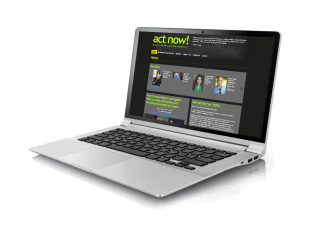 Greenville, SC
Christeli owners absolutely love their mattress.
In fact, they often call in to let our extensively trained and very pleasant customer service reps know just how much they are enjoying their Christeli. Even better, they'll enjoy it for many, many years—our mattresses are designed to last a lifetime.
This site has the works, secure VPS, SSL, and total e-Commerce capability for high volume traffic.
"Brian, Toby and Roman did a very good job." – V. Simmons, Owner.
Visit www.christeli.com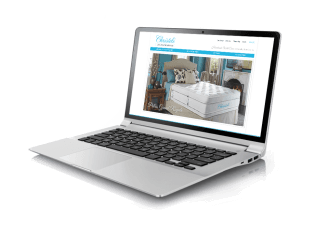 Dahlia Demo! - Custom Software for Acting Schools e-Commerce
Columbus, OH
Our amazing software for Acting Schools needing online sales with flexible customizations (wait lists, email reminders, customer order tracking, etc.) is available for you to check out online free of charge! Contact us for a login and you can take Dahlia for a spin.
Visit www.dahliademo.com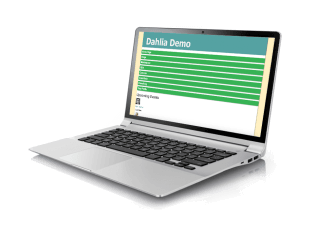 Athens, OH
Stephen Richter is the Freddie Mercury of art.
"I don't think I've properly thanked you for all the help you've given me over the last many months with creating what's a really awesome website.  I'm really happy with the look and feel of the site and I sense it'll keep changing and evolving as I continue to learn how to manage it. Couldn't have even thought about this without your help. Thank you!"
– Steve Richter, Artist
Visit www.steverichterart.com